Henry Loubet
Chief Executive Officer – Bohemia Health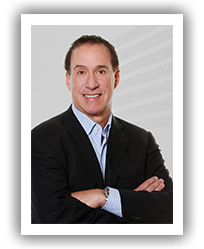 As CEO of Bohemia Health, Henry Loubet works with early-stage and established healthcare organizations including health plans, employee benefits consultants, health systems, physician groups, behavioral health/substance abuse organizations and private equity/venture capital firms to focus on overall strategy, innovation, business development, mergers & acquisitions and relationship building. Most recently, Henry served as Chief Executive Officer of Paladin Healthcare Alliance where he applied his national industry expertise to launch a comprehensive managed care platform, including a health insurance organization and affiliated physician alignment strategy.
"I have known Henry Loubet as a widely recognized healthcare leader at United Healthcare, Health Net, Keenan and the Board of the Integrated Healthcare Association for more than 20 years. He is innovative, knowledgeable, principled, and often at the forefront of change."
-Alain C. Enthoven, Ph.D., Marriner S. Eccles Professor of Public and Private Management (emeritus), Graduate School of Business, Stanford University.
Prior to his role at Paladin Healthcare Alliance, Henry was Chief Strategy Officer for the nation's top 20 Consultants, Brokers, and TPA. During his role at Keenan, he developed a PBM coalition with Express Scripts that now covers more than 400,000 members, led the Keenan TPA serving 75,000 members across multiple states, and established a direct-to-consumer based product in partnership with Covered California resulting in 11,000 individual and family members within the first year.
As former CEO of UnitedHealthcare's Western Region Henry was responsible for 1.6 million members across 10 western states. Prior, Henry was the Vice Chairman of Drug Emporium and DrugEmporium.com, a publicly traded pharmacy and Internet company, which was acquired by Rite Aid.
Early in his healthcare career, Henry served as President of Health Net where he led health plan growth to more than 750,000 members and $1 billion in revenue. He was also Director of Patient Business Services and created Valley Health Plan at Santa Clara Valley Medical Center, a 600-bed county teaching hospital in the Silicon Valley, affiliated with Stanford University Medical Center.
"Henry Loubet exemplifies the time-honored qualities of leadership. Throughout his career, he has worked hard to push for solid and creative solutions. He is a tireless and consummate professional, and a magnanimous supporter of both local and national volunteer groups."
-Clive Riddle, President, MCOL, Inc.
Given his extensive expertise across the healthcare industry, Henry is regularly sought after as a Board Member. His current affiliations include:
Payers & Providers (2010 – Current) – Editorial Board Member of health care publication.
Anthem Blue Cross Executive Leadership Broker Advisory Council (2010 – Current) – Member of top broker and consultant leaders in California.
Blue Cross/Blue Shield Association National Consortium (2011 – Current) – National leadership group of top Brokers, Consultants and other Leaders.
Kaiser Health Plan Broker Advisory Council (2012 – Current) – Member of Kaiser national leadership council.
Eye Med Executive Broker Council (2014 – Current) – Member of 2nd largest vision insurer owned by Luxottica
GemCare Medical Group (2004 – Current) – Member of elite Southern California physician group
Integrated Health Care Association (IHA) (1996 – Current) – Founding member of top California and U.S. trade associations of top 40 health executives.  Manage largest Pay For Performance (P4P0 program in U.S.  Member recruitment committee.
Henry holds a Bachelor of Science in Business Administration from Rider University, a Master of Science, Administration & Social Policy from University of Pittsburgh.